"We connect you to the right content at the right time."
Interactive dashboard highlights course recommendations for your industry, organizes your courses into collections, and tracks your progress
Responsive design allows you to learn on any device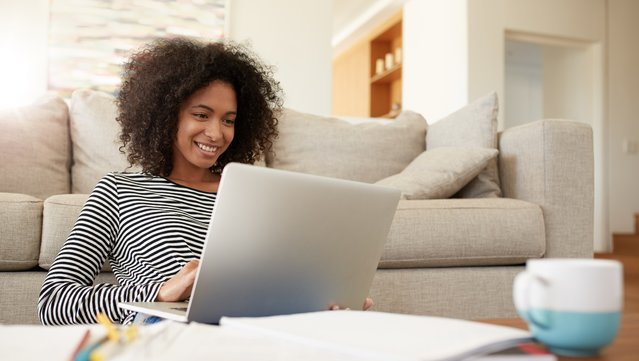 Your learning history, bookmarks, and certifications will move with you to LinkedIn Learning
13,000+ courses taught by industry experts
Same great videos and engaging instructors from Lynda.com
LinkedIn Learning offers three libraries to drive your development
FAQs
LinkedIn Profile Connection
As of September 17, 2019, your Linked in Learning Account is not associated with your LinkedIn profile (if you have one).
As a result:
Content recommendations are based only on your LinkedIn Learning activity and will not include insights from LinkedIn.com.
Q & A on courses will not be visible.
Content will not be shown on LinkedIn.com in the feed.
Skills gained from completing courses and certificates of completion will not be able to added to your LinkedIn profile.
At this time, Columbia University has chosen to disable the connection between your LinkedIn Learning profile from LinkedIn due of privacy concerns, because users were unable to manually decouple these accounts themselves.
As a result of this decision, please note:
If you previously connected your LinkedIn profile to your LinkedIn Learning account, you have been sent a new activation email.
If you started and completed any learning between August 7, 2019–September 17, 2019, your learning history for that period will not appear on the LinkedIn Learning platform.
Eligibility
Current students, faculty and staff have access to LinkedIn Learning.
If you are unable to access LinkedIn Learning and are a current faculty, staff, or student, please contact CUIT Service Desk.
No, our license to LinkedIn Learning does not extend to Columbia alumni. If you have had access to Lynda.com or LinkedIn Learning, it will be discontinued in compliance with our license agreement.
LYNDA.COM
All Lynda.com links should be updated to LinkedIn Learning links before May 31, 2020. After this date, Lynda.com links may not redirect as the Lynda.com platform is scheduled to retire.
Columbia's subscription to LinkedIn Learning is funded by CUIT and the Libraries and is provided at no cost to you.